Skip to Content
Corporate Office Workstations
One of the most impactful developments in the office furniture industry is the workstation. These impermanent, partially walled desk spaces provide a means to leverage open space into work areas that will not only keep your personnel at top efficiency but also can promote teamwork, privacy, or whatever your individual business requires.
At Corporate Furniture Options, we carry a wide selection of new and pre-owned workstation options to suit any office design. These office furniture pieces are functional and flexible, easily adapting to any client's needs and providing you the versatility you need to craft the perfect office space for your employees.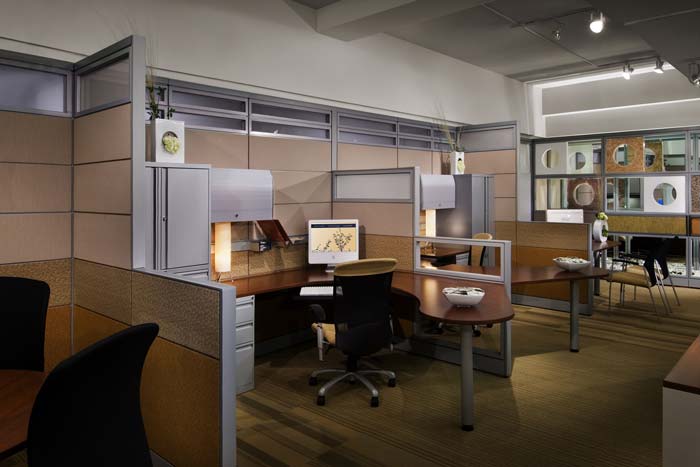 Advantages of Workstations
Workstations have a wide range of benefits that make them an attractive office furniture design choice for employers. From the effective use of space to the enhanced communication between employees, there are abundant reasons why so many offices across the country utilize this office layout and furniture style. Some of the advantages of workstations include:

Improved Efficiency
Cubicles help facilitate easier communication between employees, providing less of a barrier than office walls and doors. With workstation layouts, employees can easily talk to each other from their own desks or walk just a few steps to touch base with a coworker.

Spacious Comfort
Workstation design provides more open space for employees and improved airflow, creating a sense of spaciousness and comfort in the office. Whereas employees in small offices can feel cramped and claustrophobic, being in an open space provides a sense of calm and well-being.

Balancing Privacy
Cubicle panels mean that this open format doesn't have to sacrifice privacy, allowing for some sound barrier and visual protection for employees. You can choose cubicle walls that suit the privacy needs of employees, selecting from minimal, half-walls or higher, wrap-around options.

Flexible Workspace
Workstation design allows you to have a more flexible office space, changing the layout to suit your needs. With walled, private offices, any type of major rearranging involves complete remodels, whereas workstation adjustments can be completed by simply moving desks.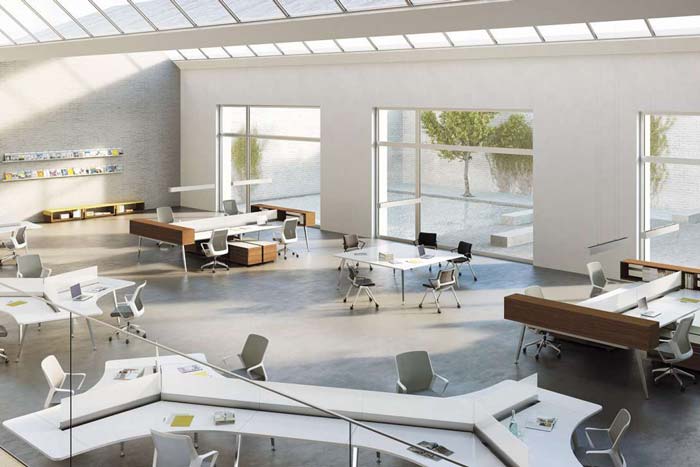 Creating a Workstation Office Design
If you're interested in crafting an office furniture design centered on workstations, our team at Corporate Furniture Options can help you get it right the first time. Our conceptual design team will work with you to maximize space, creating the highest level of functionality while maintaining the unique look and feel of your company. By taking the time in advance to put the details in place, we effectively eliminate any problems during installation.
Get the Best Value in Office Furniture