Skip to Content
Office Seating Solutions
One of the most important aspects of your office is the seating. Whether it's employees sitting at their desks all day or clients relaxing in your reception area before a meeting, it's important to provide ergonomically correct seating for the health and wellness of the people in your office.
At Corporate Furniture Options, we carry great-quality office seating solutions with a wide variety of fabric choices and styles ranging from traditional to modern. Whether you want a contemporary ergonomic chair for optimal comfort at your desk or beautiful wooden-slatted seating to elevate the feel of your reception area, we have the right seating solutions for you.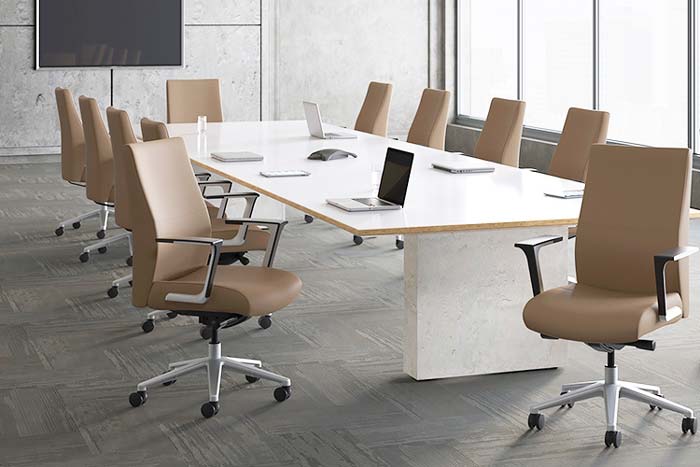 Types of Office Seating
At Corporate Furniture Options in Palm City, FL, we carry a wide selection of office seating solutions, from plush leather and wood reception area chairs to sleek, ergonomically designed desk chairs. Whether you want a more modern, contemporary look or prefer the elegant, traditional appearance of wood, we have seating options you're sure to love. Our office seating selection includes:
Conference Room Seating
We carry a wide selection of conference room seating options to help keep clients, employees, and business partners comfortable during meetings. Choose from options with and without wheels, all designed for comfort and professionalism.
Computer Desks
Computer desks are designed with elements specifically suited to holding desktop computers, including keyboard trays and space for computer towers. These are a common choice in many offices these days, providing built-in space for computers to situate comfortably. If your employees work mainly from laptops, however, this choice may not make sense for your office furniture design.
Ergonomic Office Chairs
Ergonomic office chairs are designed to support your back and foster healthy posture and seating habits, protecting you from the discomfort of sitting for hours on end. Our ergonomic office chairs can help provide relief from back pain, headaches, and tension.
Desk Chairs
We carry a wide selection of desk chairs, including with and without wheels, to give you comfort and support throughout your workday.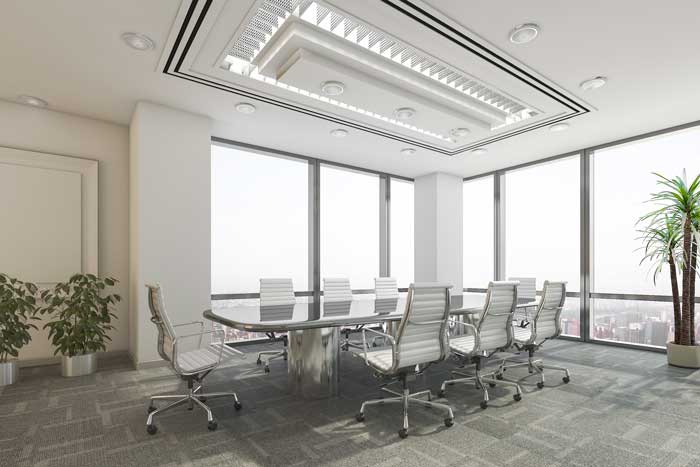 Choosing the Right Chairs
Some factors to consider include:
Intended use: Choosing chairs for employees' desks requires a vastly different approach than selecting seating for your reception area. Consider how long people will be sitting in the chairs and how important ergonomics are for the chair design.
Aesthetics: Client-facing chairs, like those in the reception area or conference rooms, may warrant more attention to appearance than those employees use on a regular basis. Consider whether you want a more traditional look or a more contemporary appearance, fitting the seating in with the rest of your office design.
Budget: If you have a tighter budget, maybe consider pre-owned office furniture for your seating needs, or opt for more-affordable seating options.
Get the Best Value in Office Furniture