Skip to Content
Ideal Office Furniture for Multipurpose Spaces
Corporate Furniture Options is dedicated to helping you transform your office space into something that truly reflects your corporate image and style. As such, we provide various types of office furniture for multipurpose spaces for area businesses. From durable, functional conference and training room tables to the relaxing furniture necessary to accommodate your employee break rooms, we're here to help you make the right office furniture selections.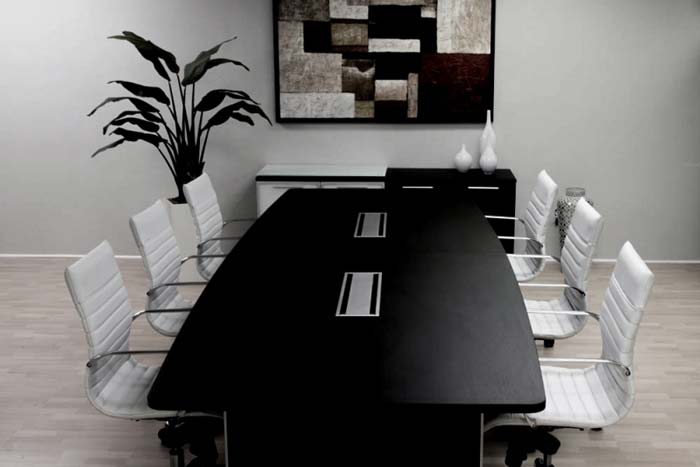 Conferencing
Thinking about how your company's conference rooms will be used is the key to selecting the right type of conferencing room furniture. You'll first need to consider how many people you'll need to fit inside the room. As a general rule of thumb, you should be able to fit one person per foot of a standard-sized rectangular conference table. Space-permitting, you may want to add side chairs against the wall to accommodate overflow seating for larger meetings. Conference chairs come in various materials to suit your room's décor, from mesh fabrics to vinyl and genuine leather upholstery. Whether you want your chairs with or without wheels for easier movement, they should at least be adjustable to accommodate various leg lengths and body types.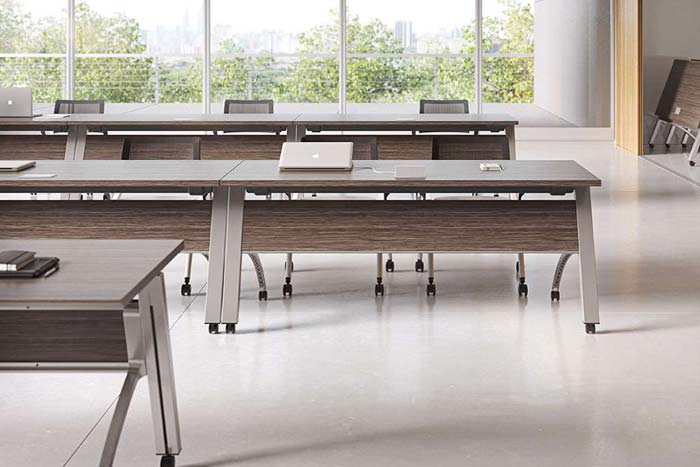 Training
Training room furniture can range from simple folding tables and stacking chairs to more complex training room desks and chairs with computer stations. It may also include lecterns and whiteboards, depending upon the room's function. How is your training room going to be used? Is it meant to be more of an extra meeting space for small groups of employees or a space in which a presenter will need to write information on a board or use a laptop or projector? Will your employees in the training room need computer access to take notes or interact with your presenter? Other items you may want to consider adding to your training room are clocks, wall art, waste containers, dollies, and storage carts.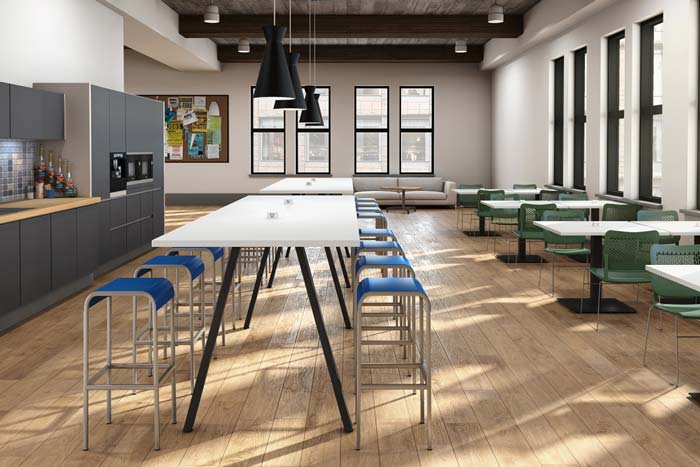 Break Rooms
While you want your break room to function as a cafeteria for your employees to eat lunch in at its most basic level, it's also meant to be a comfortable, casual space for your employees to gather. This is a space for them to take breaks from their work and chat with other coworkers. The more relaxing their breaks are, the more inclined they'll be to perform at their best when they return to their desks. We typically recommend creating a dining area with a variety of table styles, heights, and widths to maximize your available space. Don't be afraid to add some bar or booth seating in addition to those standard round or rectangular-shaped tables and café chairs. And don't forget the coffee and end tables, storage cabinets, clocks, wall art, outdoor seating/picnic tables, and lounge seating, such as chairs, sofas, loveseats, and ottomans, to create a cozier feel.
Get the Best Value in Office Furniture